What Not to Yell
---
---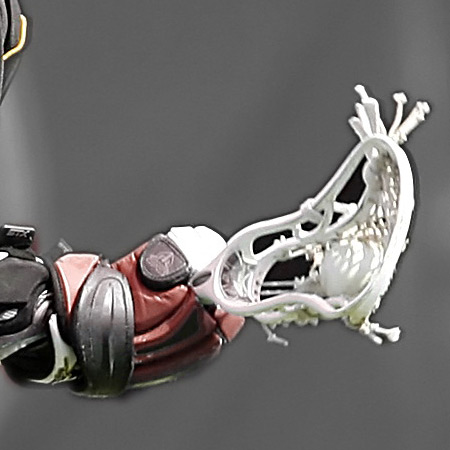 ---
CDLA Members

The 2019 season will soon be under way and we are looking forward to another successful season! Over the past few years, the CDLA has made great strides in growing our organization in Calgary and the sport of lacrosse in general. We have grown from 600 minor box players 12 years ago to over 3600 players in 2019. We want to continue that growth with a new focus on creating the best sports culture possible in Canada!

An essential part of this initiative was the CDLA Development Committee's new Code of Conduct. It is now our task to ensure that this Code of Conduct is brought to life throughout the league.

To help us 'bring the code of conduct to life' and to get a baseline on this project, we ask that each member fill out the following short survey that will collect information on spectator culture and the effectiveness of codes of conduct. If you have more than one child in lacrosse, please fill out a separate survey for each child.

Please take a moment to fill out this very short survey on Parent Behaviour - it will only take a moment of your time and we would like all CDLA members to complete it - https://www.surveymonkey.com/r/RHF9HLH

The CDLA wants to ensure that the new Code of Conduct helps create an excellent sports culture and positive environment to allow our athletes to excel. In order for our athletes to perform at their best, our parents, coaches, and volunteers need to also perform at their best. To help us do that we are working with a fun company called "What Not To Yell (WNTY) Inc." who is in the business of helping sport organizations create 'Spectator Intelligent' cultures for higher performance, growth AND enjoyment, for all key stakeholders. The new Code of Conduct can be viewed at the following link - CDLA Code of Conduct

In April, WNTY will be working with team managers to introduce them to the WNTY Program and App, an initiative that will enable the CDLA to bring our Code of Conduct to life and live the TrueSport Principles.

Team managers will be trained by WNTY to help your team parents navigate the WNTY App. Using the App, short lessons and tips will be provided to parents before each game and then parents will be asked to rate their personal performance, their team parent group's performance and the other team parent group's performance after each game. These ratings are very quick and aim to see how well teams are able to follow the values contained in the CDLA Code of Conduct. Summary results will be available to all users along with positive words of encouragement and support. All personal information and ratings will be kept strictly confidential. Only general team and league averages will be presented. The goal is help the CDLA create a Spectator Intelligent Culture that puts all other sports to shame, not to blame and shame our own people!

If you are a team manager or you will be representing your team at the What Not To Yell sessions, then please click on the following link to sign up for a session:
CDLA Manager Information Page for What Not To Yell sessions

The CDLA is excited to implement this new program and looks forward to working with What Not To Yell.

Stay tuned for more information to come through your team managers at the beginning of the season!